You may be getting fatigued at the exuberance, but this season's weather is so stellar, especially in contrast to last year! The critical thing now is to be a bit patient for the correct time on things. So:
Start seeds that need to be 8 week before last frost: done.
Start seeds that need to be 4 weeks before last frost: done.
Clean beds and pre-till beds: done
WAIT TILL LAST FROST… (grumble.)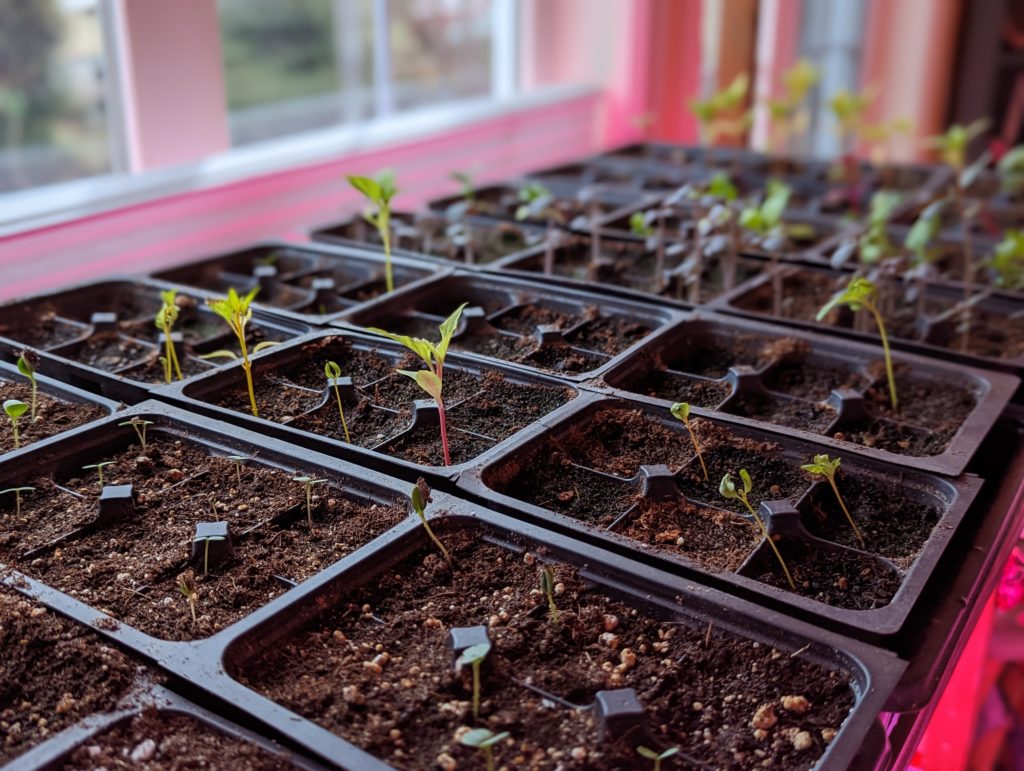 Meanwhile, the crops that were set out for you are progressing into the next cycle. The Red Iceberg is the official winner of the 'great Winter Lettuce' contest, and the Bok Choi is likewise awesome. Both of those will be coming to the end of the planting either this week (Bok Choi) or next week (Red Iceberg). Meanwhile, the mustard and Cabbage are growing well, and the Winter Density lettuce is getting some nice size.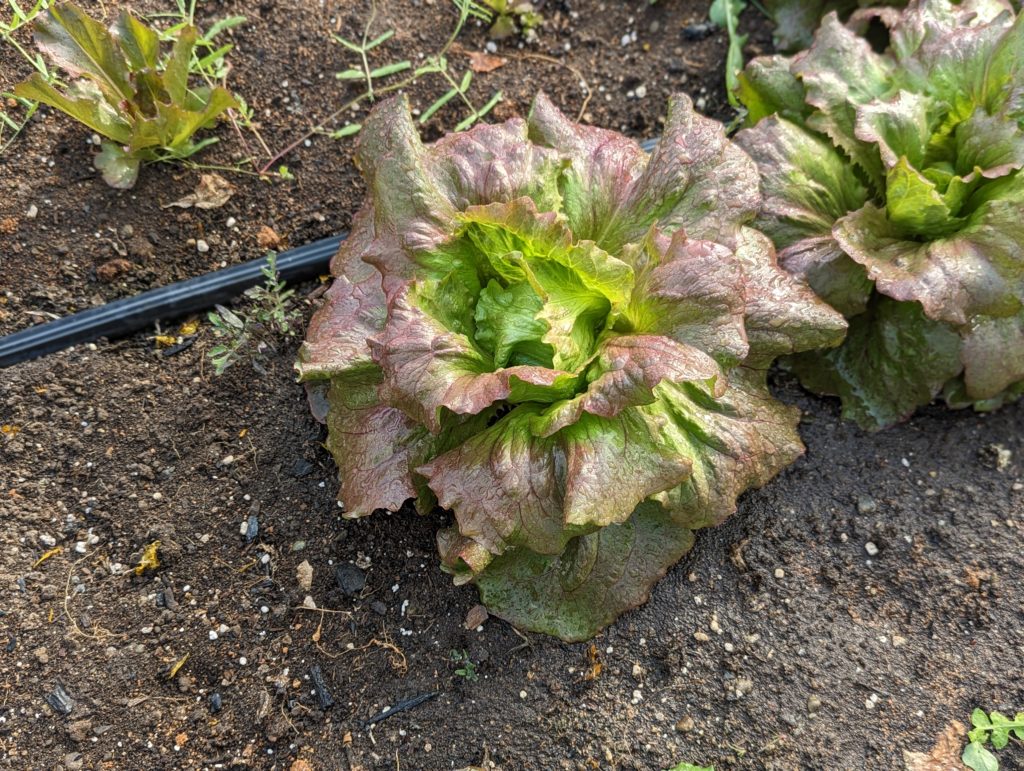 All the grow lights and bubble wrap were removed from the greenhouse raised beds this week, and a bed was prepared to accept the official "outside" tomatoes. The greenhouse tomatoes are "Indeterminate," which means that they just keep going up and have to be on a trellis. The "determinate" and "semi-determinate" are basically "one and done" plants that will set a large quantity of fruit, but won't climb and won't set new bearing stems. The determinate varieties will be put outside in cages, and should have their crop set between the first and second phases of the indeterminate. It all makes sense. Sorta. All that to say but as soon as last frost is done the tomatoes will be put in their beds, both greenhouse and outside. The outside ones will be sheltered.
Note that there is always a transition between plantings. It is especially profound when the next set of plants are outside, since it is much more difficult to protect them. A nasty rabbit or vole can ruin an entire planting overnight, so part of the challenge is protection. Right now there is a 20′ bed of lettuce that is under contest between the pests and the farm. Voles get baited, Rabbits get trapped or executed by firing squad, and all of them are blocked by floating crop covers. Mostly. The over-wintered Kale has been particularly damaged probably by bunnies.
Enough with the long sad struggle to farm… So far it has been a great season, and there are fond hopes for the Green and Main season. This week, here's what you have to choose from:
| | |
| --- | --- |
| Lettuce | Red Iceberg is huge and delicious; Winter density is ready if you want a change. The Cegolaine is much happier, but not this week. a couple of you will need two lettuces as the Bok Choi runs out. |
| Brassicas | Bok Choi. Kale is maybe next week – Cabbage is still working on it, but still looking at least 2 weeks. |
| Roots | Salad (Japanese small white) Turnips, only two this week, Minowase is going to seed. New beets are planted, but it will be a Long Time for them. |
| Greens | A far amount of Arugula, Wasabi mustard is 6-8″ and goes great in a salad at this point. Spinach is getting there, really likes the extra sunshine this week |
| Herbs | Chives are great; Celery leaves are small but available (ask, in case it gets forgotten). Cilantro is not sure it likes this outside stuff – especially when a mole plows up it's bed. |
| Misc | …TBD when it happens… |
Really happy to see all the peach blossoms. Will be keeping a close eye on them so that come July you can enjoy tree ripened awesomeness.
This week's FarmCraft (these are for sale, if you are interested):