Welcome!
The 2023 CSA season has wrapped up – work is already starting on preparing for 2024. Information specific to the 2024 season will (probably) be posted in late December and likely updated towards the middle of January… So stay tuned. Meanwhile, it's "FarmCraft" season – starting now with some cool Christmas embroidery: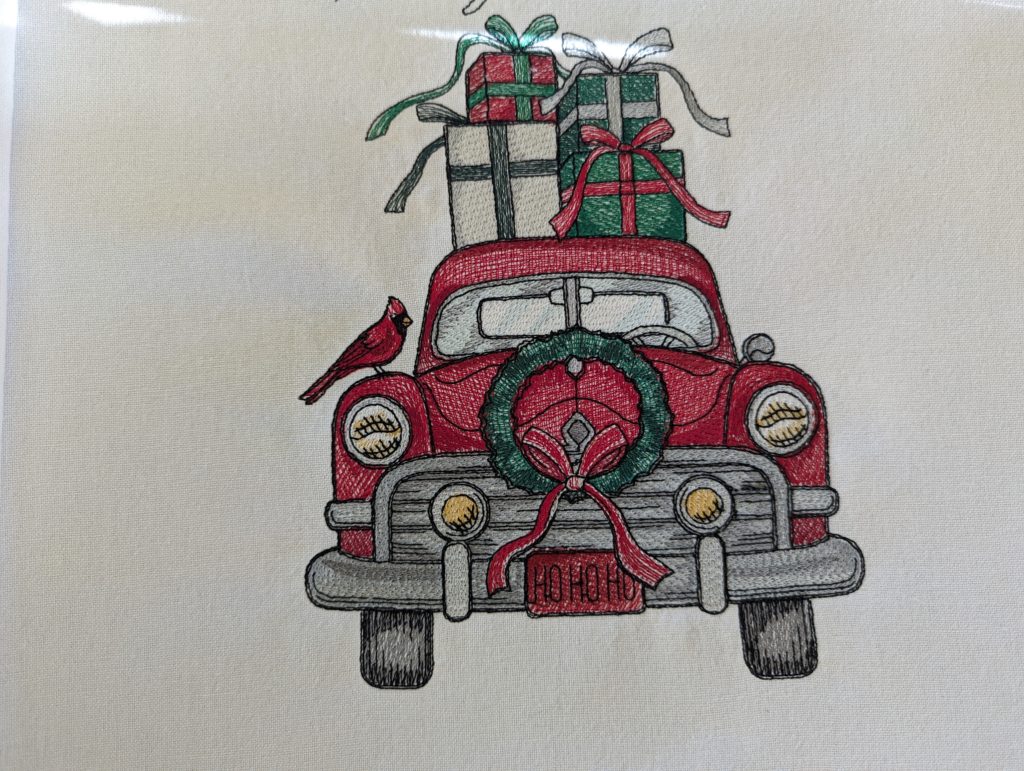 Check out the FarmCraft page for more neat embroidery and planters. LOTS of pictures…
2024 CSA dates: TBD but close to the below:

| | | |
| --- | --- | --- |
| Winter Season: 8 weeks | Feb 15 | Apr 5 |
| Green Season: 8 weeks | Apr. 12 | May 31 |
| Main Season: 20 weeks | June 7 | Oct 18 |
| Extended Season: 4 weeks | Oct 20 | Nov 15 |
Here is a discussion of weather planning for 2023, if you are interested: Short answer: 2023 looks great!
FAQ (below link) updated 1/1/2023… tells you all about signing up.
For basic questions about the CSA, the two links following are most useful:
CSA and CSA FAQs – info specific to the CSA…
—– and so:
Boyce's Shilofarm is more than just a CSA – it includes many different traditional farm elements that are from the time when a 80 acre farm was the sole means of support for a family. Well, retirement makes it possible for us to do that here, and we want to share it. So – here is what we do, and why we do it:
The farm has a CSA, which is the main point of contact with the community. It also is something that keeps us going almost all year.
We raise hay. Quite a bit of it actually. There are a few hardy people who seem to enjoy helping us bring in the hay each summer.
We have 26 acres of Forest (and a sawmill). It is a great place to get away from Urban/Suburban life for a walk.
We had a small herd of beef – up until 2023… a now-rare breed called Red Poll, which are noted for the flavor of their meat and being easy to fatten on grass. In theory, the beef herd is no more. That is good and sad at the same time!
We have interesting farm places and things to let kids and adults experience hands-on what a farm is.
Check us out!