Hi all –
Somehow the month is running past without the "Monthly Update" having gone out – so, apologies. February has decided that it is Spring, with daytime temperatures in the upper forties and even a few days making it above 50. The tracking thermometer in the greenhouse tells the story: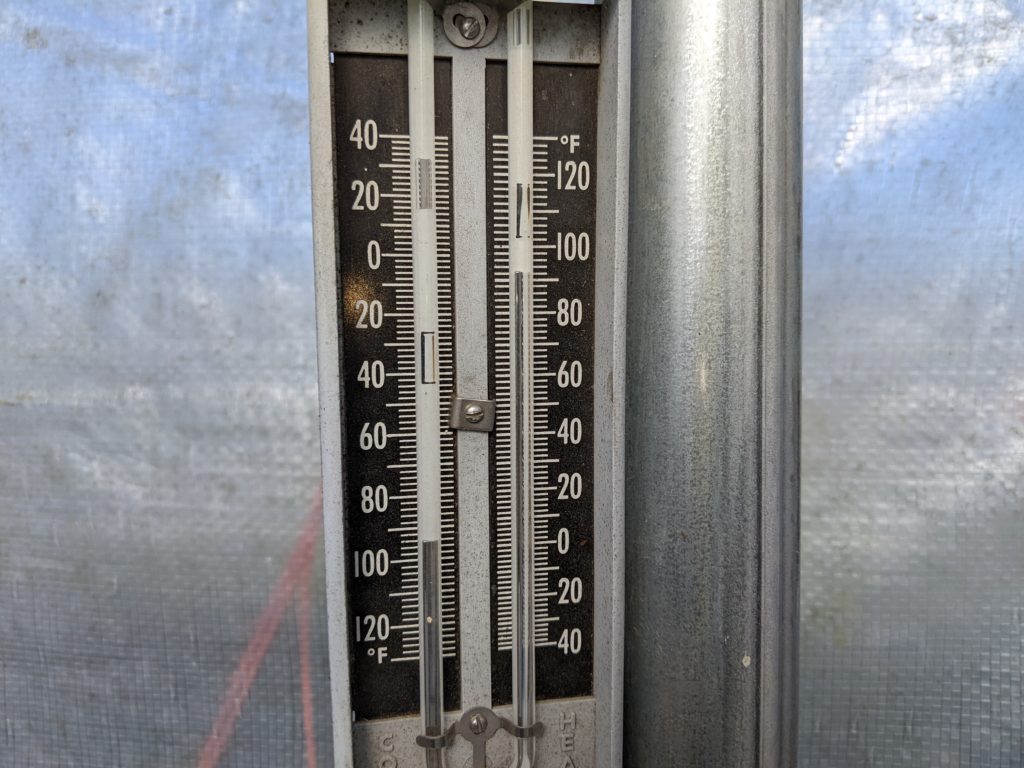 That means that early bed prep and setting out plants has to be done. Today (2/15) was all about setting out Kale – the beds are very workable. The other really great thing is that the Kale beds had paper mulch on them in 2021, which means they are nearly weed free! Three trays out, that is good.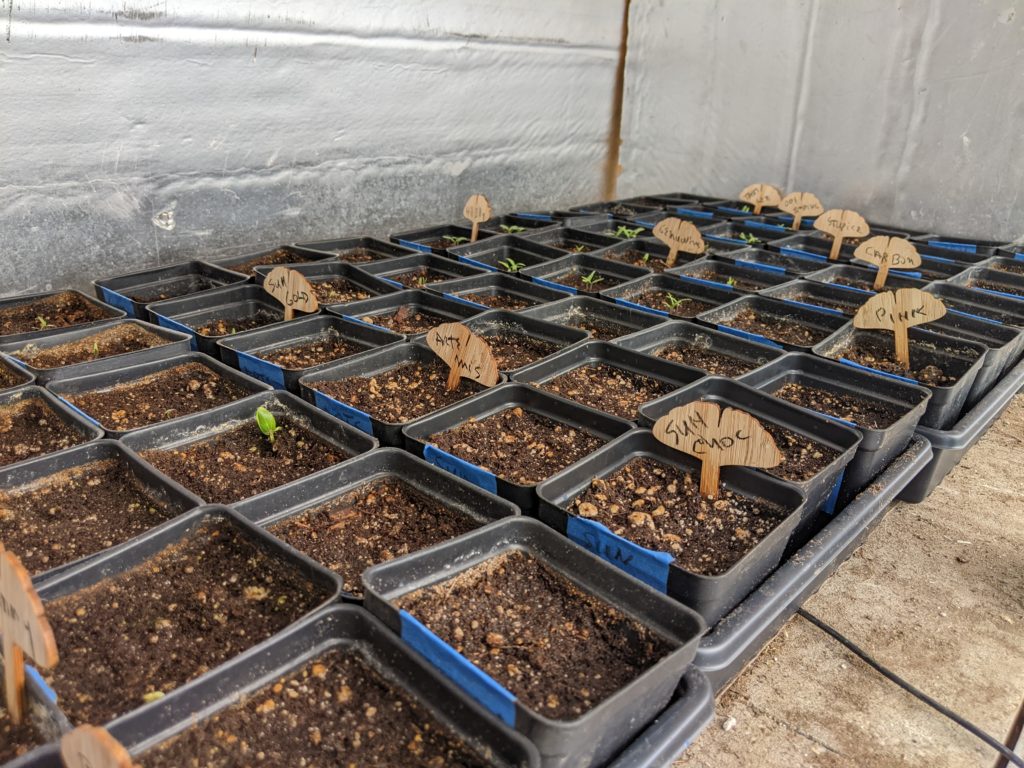 The next 6-7 weeks are intense. The propagation benches are filled with trays all just emerging – critical trays of Tomatoes, Bulb onions, indoor Cukes, and the main herbs. Additional trays are on the sill bench inside the greenhouse – those are filled with lettuces as well as cabbage – the Kale as mentioned above is now in the garden. As the plants in the propagation benches get their second leaf they will be promoted to the shelves, and more seed starts are happening – those will be plants that will be high volume like Cauliflower and Broccoli, as well as the "set out after last frost" plants.
Flowers will be started next week – their propagation is in the sunroom of the house, which does require more shelving to be set up late this week. Snap peas were started in the house, but they are only put in a tray with two layers of paper towels kept wet till they show some green. Good news for you folks is that there are a lot of peas – probably three times as many plants as in 2021. Hope you like snap peas! They were set out on 2/14 and should take off if this weather persists.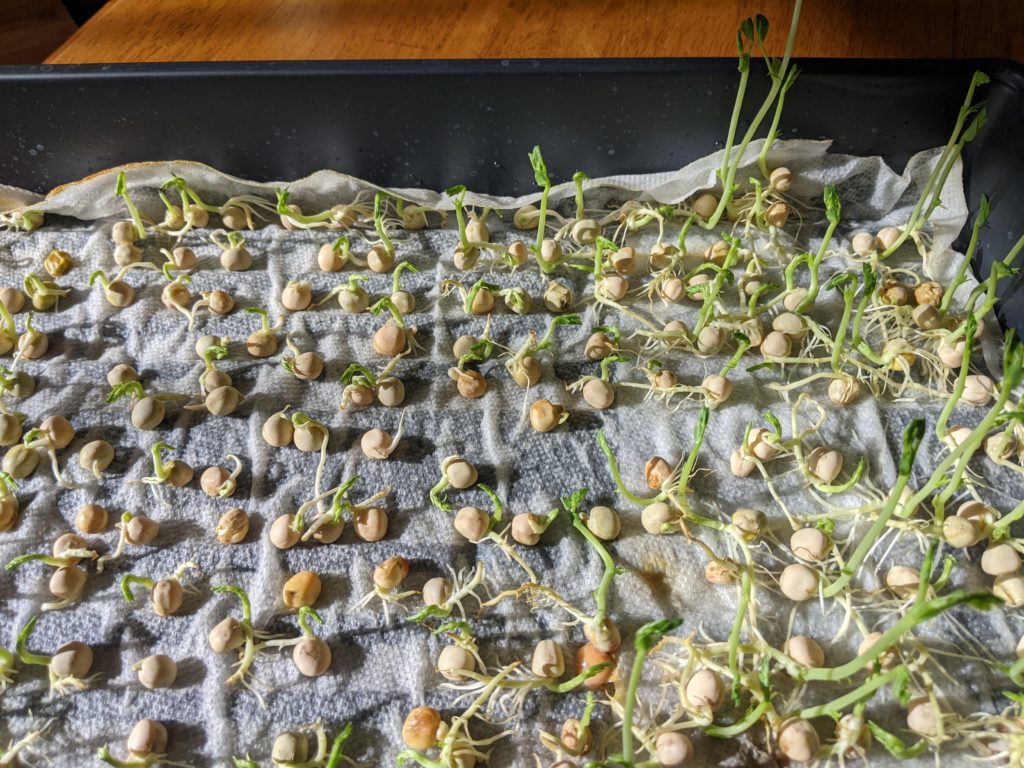 There are four high and dry long beds in the main garden which are looking very close to ready to be tilled up – likely that they will get lettuces, possibly some chard. Asian mustard and bok choi seem to do well outside, the early Asian mustard will need to be set out this week.
If it sounds busy, well, it is. The hope is that you will join us for the green season, although some folks are not all that fond of Salad. As an experiment there are 8 potato plants started in the greenhouse – so, maybe there will be some starches for the non-lettuce people in May. (May be?)
Please reach out to others who might be interested – it is important that the CSA be up in membership in 2022. The price was left flat, but this inflation is really impacting expenses. The flowers and veggies are a real good deal using some comparison shopping, and you get the really nice freshly picked flavor. Green Season starts in only 7 weeks!