Wow – look at the time… Obviously the sudden onset of "Summer weather" has generated a ton of Garden work. As a casual example in the last 10 days the grass between the beds that was 1.5″ became 12″ or more – which is a real nasty chore to get out and down! The really great thing in all this is that everything that grows fruit is blasting out young fruit – there are a lot of figs, peaches, apples, plums, and berries are blossoming. Heat is the friend of the garden!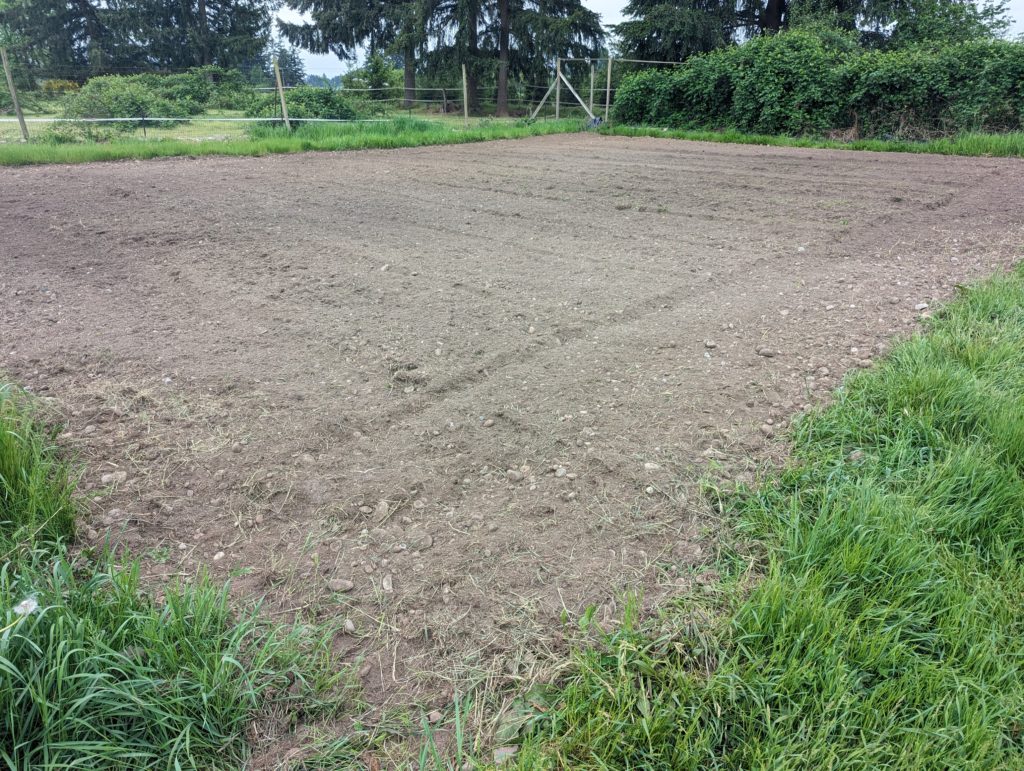 A year ago (may it be cursed) this area was very cold, and very wet. It essentially ruined the warm season garden, which you may recall if you were in the CSA last year. Always in green season. This nice dry warm soil is really causing seedlings to blast off – the last week for example had 12 trays set out all of which are settled in and growing fast.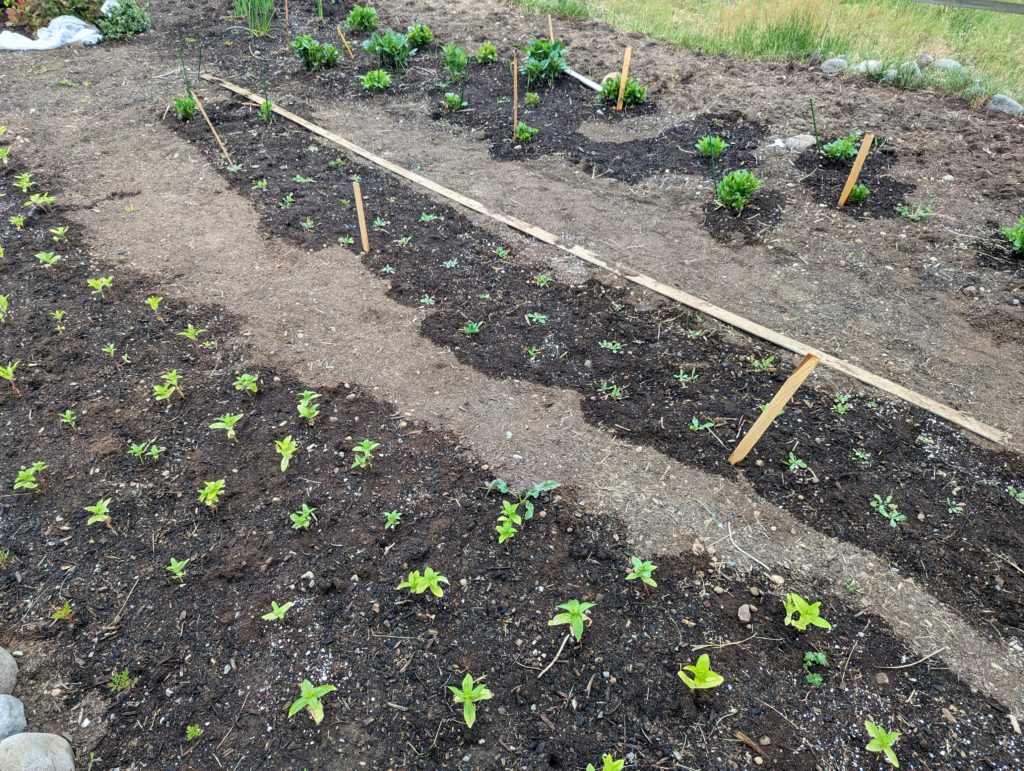 The plan for the next two weeks is a rather continuous stream of warm season seeding and plant transplanting. The climate prediction folks are telling us all that the summer is here, and runs a long time. Melons. Those have been missing for the last three years courtesy of a lingering La Nina. Well, bring it on! Melons and Winter Squash, corn and beans, all those great things – including some new variety of Potatoes.
There are two more weeks of Green Season deliveries, then Main season kicks into gear. The herbs and such things as Chard and Arugula are going fine now. Some baby potatoes are showing good size of plant, albeit the real potatoes won't probably be ready until July.
The Roses are catching up to the heat – it was cool in early April which slowed down the woody plants like roses and fruit until such time as the frost was past. All that to say the Zinnias, Snap-dragons, Stock, and Statice are coming on fast.
It is kinda imperative that you let us know if you are going to be in the main season. The green season members have been very complementary about the boxes heading out… And figuring out if there are two delivery days or one is kinda important! Reply to email, FB message, send a letter, phone call…
2023 – year of the Garden!